Today was a historic day, of which the masses showed up and showed out virtually, offering their respective side a vote of confidence. A true feel-good story for a democratic nation. Blue versus Red. A long storied matchup that pits neighbors against each other for the sake of bragging rights for the foreseeable future. In this instance, neither Red nor Blue could simply mail it in and expect a favorable result. Of course, I am talking about Manchester United vs. Everton.
With the English media setting off yet another flurry this wee, Ole's back was up against it. Many called this game a "must-win" to keep his job as manager, and Ole just that he did. Gotta give it to him, Ole may be wildly inconsistent, but he knows how to get this team to show up when he needs it most. Congratulations, you've fooled Ed Woodward for a little bit longer with a somewhat nervy, somewhat convincing 3-1 win.
But that's just it Ole. You've seemingly prolonged the inevitable, but you haven't silenced the voices. People seem to forget the fact that once you stop your job as coach, and start coaching for your job, you don't have much slack left. Don't shoot the messenger, I am only preaching the truth. Fans are divided on #Olein or #Oleout, but I don't care anymore. I don't care who the is manager, I just want to watch this team that I love win titles and silverware. Whoever can shepherd this team to glory, I will welcome with open arms.
2 Goals in the First Half???
The Starting XI was a bit confusing to me. I am beginning to wonder if Ole is trolling Woodward by starting Juan Mata. It's almost reminiscent when Our Dear Leader Jozay played McTominay and Herrera at center back to make a point to Woodward. Sometimes I miss those days. Mata is notably on the wrong side of 30, and its starting to show. Mata was never a physical player since he's a little person, but the degradation is becoming more obvious. On the right hand side, Mata consistently gets out-paced, out-muscled, and out-reacted. Maybe Woodward is right for not getting fleeced by Dortmund and refusing to pay up for Sancho, but we need some investment there.
United started the game dominating, and despite conceding a sloppy goal, bounced back strong and picked up 2 goals before the end of the first half by the way of our Portuguese Magnifico. Bruno has been somewhat languish the past week or so, but look re-energized and brooding from the first whistle. Bruno is the clear MOTM winner for being involved in all 3 goals. Its concerning that the team goes only when he goes usually, but let's hope he kicks on from here.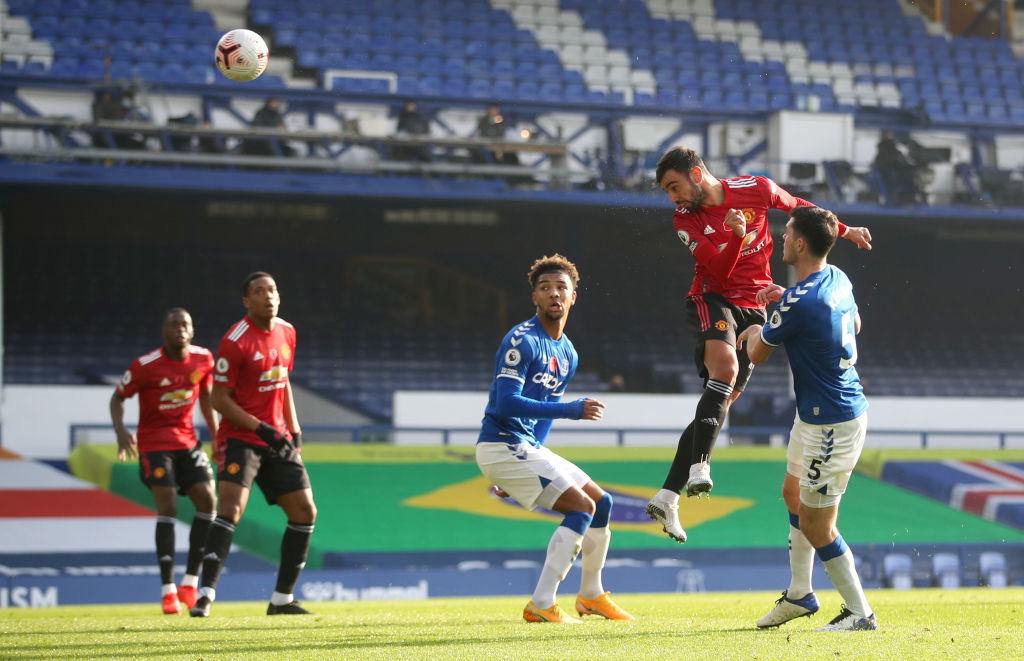 Park That Bus
In the second half, we pretty much parked the bus with a one goal lead. Ole definitely took that one from Jozay's book. One of the more memorable moments was when Pickford and Keane inexplicably double teamed Harry Maguire and kicked the fuck out of him in the penalty box. Not quite sure how that isn't a penalty. On the other hand, I don't blame Pickford. He clearly has mental issues and perhaps even Tourette's since he can't seem to control his body. Its the only reasonable explanation for his recent dangerous behaviors.
Harry Maguire got his revenge a few minutes later and slid in on Lucas Digne with the wrath of Leonidas and his 300 Spartans. Fast-forward to the 80th minute or so and Ole brought on Pogba and Cavani, the Money TeamTM, to see off the win. With the last counterattack of the game, Bruno selflessly laid the ball off to El Matador who coolly netted his first goal as a Red Devil. I'm happy for our Token Uruguayan, and I think he deserves a start soon.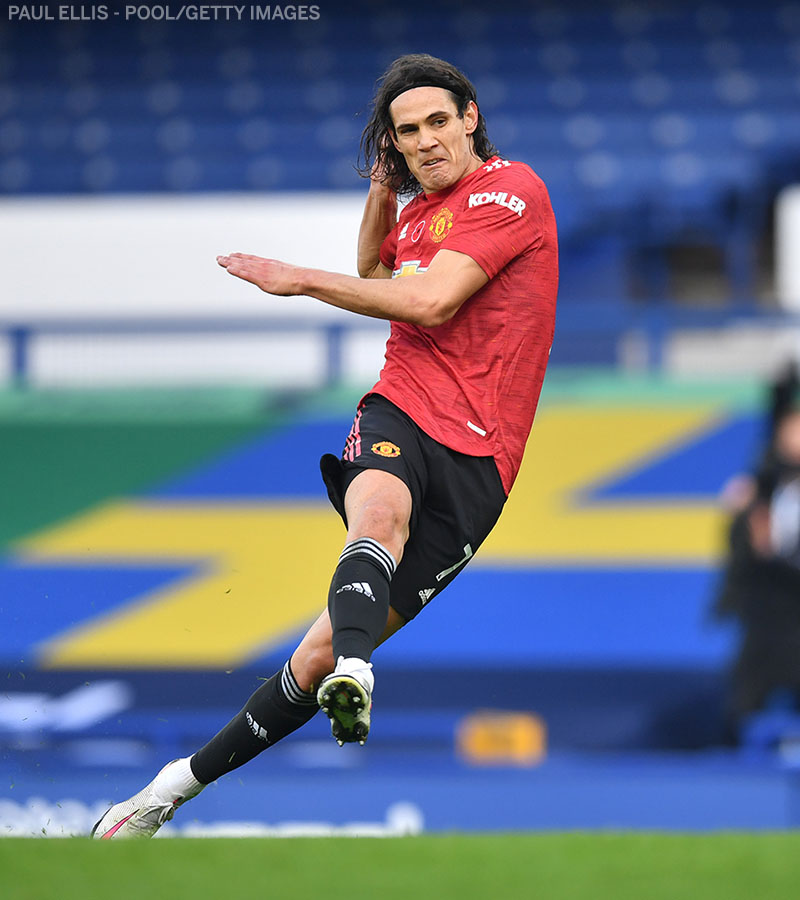 Presser Eruption
OLE GUNNAR SOLSJKAER! Holy shit, I did not know you had that in you! If you missed it, here you go. Ole went nuclear on the powers that be, and he deserves too. This fixture list is a bit too much "with everything going on" (New Jersey accent), and someone needs to have the players backs. Unfortunately, this also feels a bit disingenuous. Ole's head is nearly fixed in the guillotine, and now chooses to defend players in the face of adverse playing conditions. It makes me wonder if the fixture list is what causes our erratic performances. United aren't the only team with this many games, but they are the only team underperforming expectations.
In my opinion, Ole is still likely to get fired before the end of the season. Thats just the way life goes. I've been burned one too many times to believe United can come out of an international break and be dominant. Good job Ole, you've bought yourself more time before the vultures start circling again.