Jadon Sancho Incoming?
Last summer, the Jadon Sancho saga ran ragged. The reported fee Dortmund wanted near €120 million ($146 million). However, after an entire window of haggling, Manchester United balked. Sancho remained a Dortmund player for the 2020-21 season. Now though, the saga looks to gain a sequel. According to Fabrizio Romano, Borussia Dortmund director Zorc stated that Dortmund "already had a gentlemen's agreement with Jadon Sancho since last year that he can leave the club under certain conditions" and that Sancho was "one step" away from joining United last summer. Manchester United now has the opportunity to sign the young Englishman again this summer, but questions remain about how likely that actually is.
If Dortmund Make the Champions League
The Bundesliga season is coming to a close and Dortmund stands on the verge of qualifying for Europe's biggest tournament. It became known that Dortmund is in need of money and qualifying for the Champions League will go a long way. Making the UCL means that Dortmund can afford to keep both Jadon Sancho and Erling Haaland in their squad. Assuming they are able to, Dortmund will be in a better negotiating position. The evaluation for Sancho from Dortmund will unquestionably stay high and Manchester United will once again face the choice of paying up for him.
Dortmund will do all they can to keep Haaland, and making the Champions League will ensure he is not for sale. However, Jadon Sancho could still leave in the summer, regardless of where they finish in the Bundesliga. United signed a new director of football earlier this year, so there may be direction for the transfer market. The top target remains Haaland, but if he won't be available, then United must look towards obtaining Sancho's signature.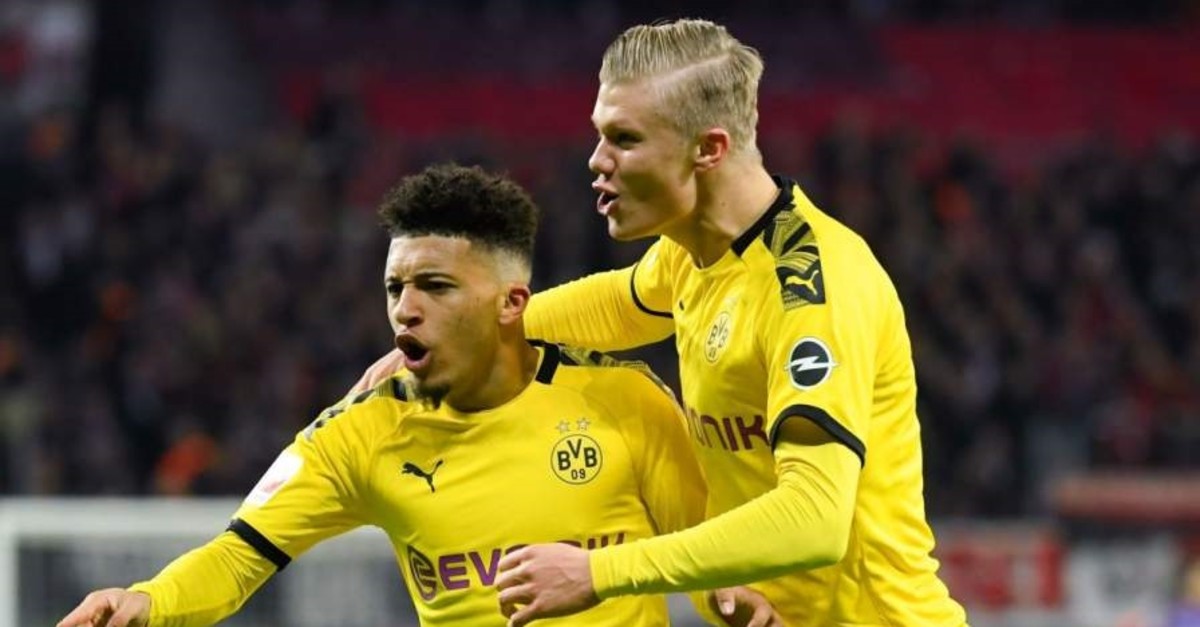 If Dortmund Miss Out on the Champions League
Being financially tight, Dortmund missing the UCL creates some issues for them. They must sell one of their starlets in order to stay on budget. Dortmund surely will focus on keeping Haaland over Sancho, but Haaland will not want to stay if they are not in the Champions League. Dortmund will do anything to keep Haaland playing for the black and yellow. The deal gets tricky around which player Dortmund will sell. Sancho will become affordable and Haaland untouchable.
Part of the plan to keep Haaland includes selling Sancho to fund the Norwegian's wage demands. While that seems enticing for United supporters, in reality Dortmund making the UCL hurts the Devils' chances of signing Jadon Sancho. Ole Gunnar made known that he wants Haaland as his top target and if United get into a haggling situation with Dortmund they may miss out on the chance to sign Sancho in the process. The odds of the Sancho sale only increase if Dortmund misses the Champions League, but United might focus on Haaland and see Sancho sold to a rival club for a cut-rate.
Euros this Summer
The majority of reports claim that if a deal happens, it'll be over before the Euros this summer. Regardless of how true this is, Sancho may get some persuasion by Marcus Rashford and Luke Shaw while on duty for England. Transfers get messy and Sancho could break the set terms to force a move to England after the Euros. The deal focuses on how badly Sancho wants out of Dortmund. BVB must see the writing on the wall and United is notorious for getting their man for big money. Despite how variable this deal seems, there remain lots of paths to United this summer for Sancho. However, if United concentrates on Haaland and watches Sancho go to a different club, then the United will have made a massive mistake.
Glory Glory Man United.
Written by CJ Szaz.